---
Topic:
MDBoostrap React - Not Working Properly
Jord G (Jord) free asked 1 month ago
---
Expected behavior
After following the installation instructions for MDB React (https://mdbootstrap.com/docs/react/getting-started/installation/) , I attempted both installation methods: Manual & NPM, numerous times. I wanted to install this as the doc recommended and that's exactly what I did. I went to import a header component to test if things were working okay, decided to use Jumbotron (header) to see. And it should look like:

Actual behavior
After setting up my react app successfully, I went to import a new component and I copied all of the JSX from the Jumbotron example in the docs, only for it to not work as expected. The navbar items do not show at all, and the collapse button on mobile has 0 functionality: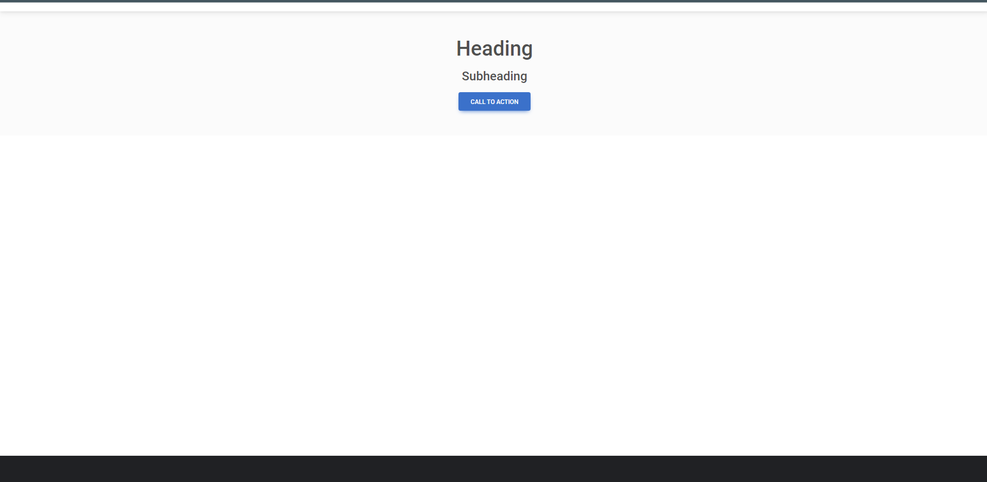 Resources (screenshots, code snippets etc.)
To simplify and make this clear, I attempted installation 5 times to see if I missed anything but I'm always getting the same problem. Maybe I'm missing something? I asked a friend to try on his machine and same problem. Please help.
---
Grzegorz Bujański staff answered 1 month ago
---
Thanks for reporting. It is enough to change false to true in useState to make the header appear on the desktop, but unfortunately, there are other problems. We will check and fix it as soon as possible
---
FREE CONSULTATION
Hire our experts to build a dedicated project. We'll analyze your business requirements, for free.
Specification of the issue
---
User:

Free

Premium support:

No

Technology:

MDB React

MDB Version:

MDB5 5.1.0

Device:

PC

Browser:

Chrome

OS:

Windows 10

Provided sample code:

No

Provided link:

Yes
About author
---