Desktop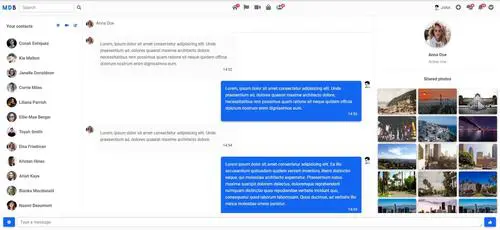 Mobile
Description
The most famous messaging app and platform, recreated in Material Design using MDB 5.
The project includes typical three column layout with interface to send messages and exchange photos, videos, stickers, audio, and files, as well as react to other users' messages.
Live demo & source code
---
From the creator, about the project:
Michal Szymanski
It was a lot of fun creating this project. Its main composition is quite simple - a bootstrap grid for three columns. However, the biggest challenge was to compose the layout in such a way that you would not feel this "bootstrapness".
In addition, the glued bottom message bar caused me some problems, but in the end I was very happy with the effect.
---
Video tutorial - create your own "Facebook messenger"