Bootstrap eCommerce
PRO
A powerful html library to develop e-commerce web sites with a huge set of components and templates
See pricing
Demo
Questions?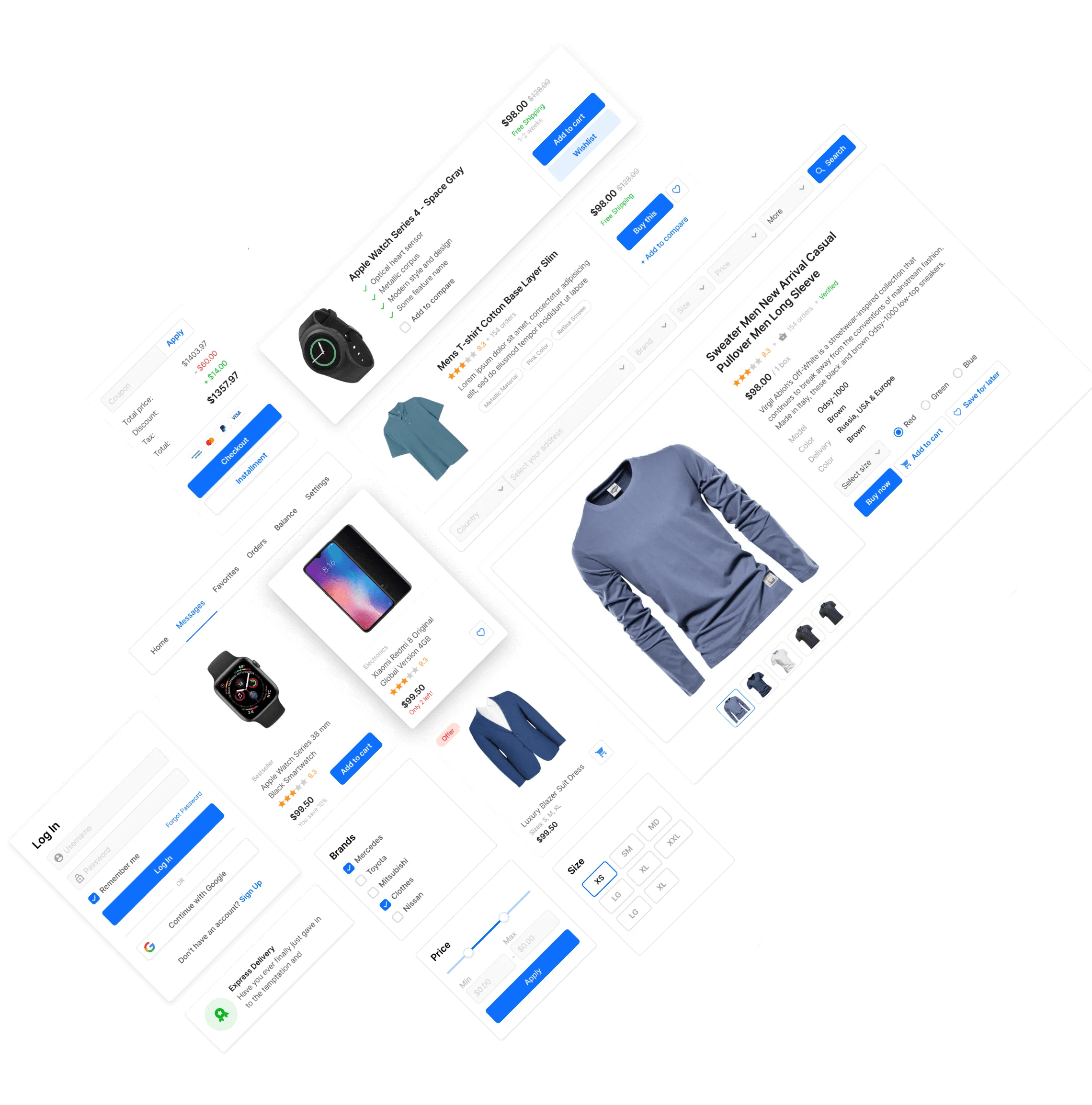 Creating an e-commerce project?
90% of your work is already done...
Bootstrap eCommerce is a collection of professionally designed, ready to use, fully responsive HTML and CSS library which you can build any e-commerce project very easily. Get started by checking our components and build responsive e-commerce projects on the web. You can develop online shops, marketplaces and booking websites with ready-made HTML, CSS, and JS.
Headers
Footers
Intro/hero sections
Banners
Shopping cart
Navigations
Product list view
Product card view
Detail views
Order/checkout
User profiles
Form components
Pricings
Sorting/filters
… and much more
Including basic templates
Ready to use simple e-commerce layouts. All templates are included elements and components to start project quickly. You can re-design according to your style as well
Pricing
Bootstrap eCommerce UI kit
The templates are sold "as is" without new updates & support options.
99
HTML/CSS/SASS files
Template samples
100+ component blocks
Icons (svg, png)
Responsive