About the Blog project
---
Wow, we have already done a lot of lessons. Good job!
From that moment, we will focus entirely on building design for real projects. This means not only UI Design, but also UX Design, i.e. designing the interface that will provide the best possible experience for the user and also realization of the goals of our project.
In this tutorial we will create a Blog. Have a look at the final demo below:
Click to see live demo
This will not be just any blog. Its leitmotif will be low-budget travel with a backpack, i.e. the so-called backpacking.
This detail will be very important for us, because we will use it to learn UX design. And if at first glance, the UI of this project seems simple to you, you will change your mind when your perspective shifts from interface design to user experience design.
Note, that we will create only a design (that means, so called "mockup") because this is the main focus of this lessons. In the future tutorials we will create a fully functional, production ready Blog with CMS (content management system), that can be used by a normal user without a technical knowledge. But for now we will focus entirely on UI and UX design.
We will often use knowledge acquired from previous tutorials. So I assume that you have followed them carefully and I will not explain the topics that appeared earlier. Thanks to this, we will be able to focus on the practice of already acquired skills, and on the acquisition of new ones.
Remember, that in case of any questions you can always hit me up on Twitter 😉
And now, if you are ready, hit next and let's get started!
---
---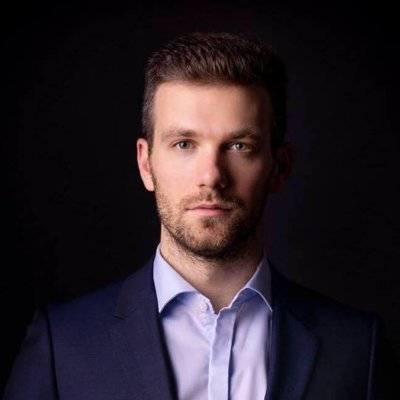 About author
Michal Szymanski
Co Founder at MDBootstrap / Listed in Forbes "30 under 30" / Open-source enthusiast / Dancer, nerd & book lover.
Author of hundreds of articles on programming, business, marketing and productivity. In the past, an educator working with troubled youth in orphanages and correctional facilities.