Deploy
---
You did it! You finished another project and another tutorial 💪 Great job!
If you want to see the final demo or have a look at the source code, click the buttons below:
Final demo
Source code
Now it's time to share it with the world and publish it on the internet.
---
Publish it!
We've already done this many times in the previous tutorials, so I won't dwell on it here, just get straight to the point.
So, if everything is clear to you and you are ready to fire, log in to your MDB account in the terminal, and then (while being in your project folder) type the command:
And it's ready! Your project is available at the link provided in the terminal.
This link is automatically copied to your clipboard, so you can immediately press ctrl + v and paste it into the search box in the browser.
Follow this link and admire your Blog available online worldwide!
For example, my project is available at:
https://blog-tutorial.mdbgo.io/
---
That's all for this tutorial. Congratulations once again to you for your perseverance and see you in the next lessons 🚀
If you have any questions or would like to show off your project, hit me up on twitter - I'd love to read about your impressions related to this tutorial 😉
---
---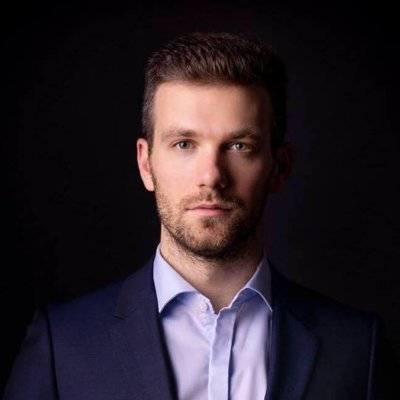 About author
Michal Szymanski
Co Founder at MDBootstrap / Listed in Forbes "30 under 30" / Open-source enthusiast / Dancer, nerd & book lover.
Author of hundreds of articles on programming, business, marketing and productivity. In the past, an educator working with troubled youth in orphanages and correctional facilities.