Free UI/UX design course
Learn how to create exceptional designs by reading my new tutorial.
S

tart learning
MDB GO tutorial
---
If you've gone through the previous tutorials, you already know what MDB GO is and how it works.
However, if you haven't done it or want to repeat the basic information - this lesson is for you.
Note: In this course, we will focus on more advanced functionalities of MDB GO, which we did not cover in previous courses. However, the first 3 lessons (About MDB GO, Node.js & NPM installation, MDB GO & CLI installation) are dedicated to people who have not completed previous courses and have not had contact with MDB GO before.
So if you've already done these steps, feel free to skip first three lessons and go straight to lesson 4: "Terminal basics"
Alright, so let's start by taking a look at what MDB GO actually is and what it can be useful for.
---
In short: MDB GO is a powerful platform, that offers free hosting and open-source deployment tool.
Thanks to MDB GO you can publish your website on the internet for free in just a few clicks. In addition, MDB GO provides you with:
Free hosting for your apps, websites & databases
WordPress blog & eCommerce with 1 click
Frond-end & back-end templates
Custom domains & SSL
SFTP & CLI
...and many more
What's more?
You can have all your favorite technologies in one place, within predefined templates, already configured and ready to use and deploy.
Built for developers, by developers
Host anything
WordPress, static websites, databases, custom backend & frontend apps - MDB GO supports it all.
Project Starter Templates
Need a starter? MDB GO includes a collection of ready-to-use frontend & backend templates.
Databases
Create MongoDB & MySQL databases for your projects with a single command or mouse click.
Custom domains (+SSL)
Name your project with your own custom domain, or use free draft subdomains. Both support HTTPS.
SFTP
Use SSH File Transfer Protocol a secure, encrypted, and authenticated file transfer protocol.
CLI
A CLI-first approach enables you to build your projects faster and more efficiently using commands only.
WordPress with 1 click
Create a new WordPress blog or a working ecommerce shop within seconds with a single command or mouse click.
Drag & drop builder
Free drag & drop page generator will help you prototype the UI of your pages quickly.
Intuitive Dashboard
An intuitive dashboard with a built-in admin panel gives you the ability to easily manage your projects.
Analytics
A clear analytics panel gives you the ability to see the progress of your projects.
Security
Encrypted files protocol & HTTPS support for hobby & professional projects.
Work in teams
Add a .git repository & a Jenkins automation in seconds, to start collaborating more efficiently than ever.
---
Ok, enough of this theory. Let's check all this in practice and prepare the environment for work.
---
---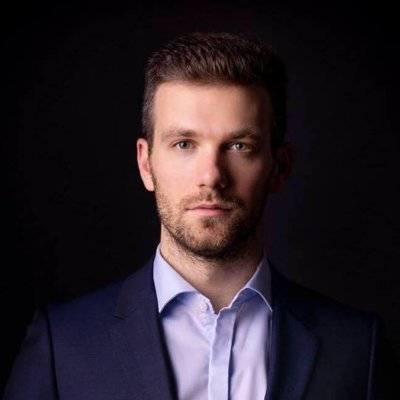 About author
Michal Szymanski
Co Founder at MDBootstrap / Listed in Forbes "30 under 30" / Open-source enthusiast / Dancer, nerd & book lover.
Author of hundreds of articles on programming, business, marketing and productivity. In the past, an educator working with troubled youth in orphanages and correctional facilities.